Nearly 200 children a day in England are being put on protection plans as they are at risk of neglect or abuse, according to new figures from the Local Government Association (LGA).
In the last 12 months, local council across England launched nearly 70,000 child protection plans, a rise of 2,360 compared to the same period a year earlier.
Child protection plans are drawn up by councils to set out how a child can be kept safe and what support can be offered to families.
According to the LGA, councils are "pushed to the brink by unprecedented demand."
In 2017-18, there were 198,090 investigations into possible harm, an increase of 56% since 2012.
Social worker and family rights campaigners warn that more support needs to be given to families before investigations are launched, since families report feeling "frightened and anxious" when facing enquiries.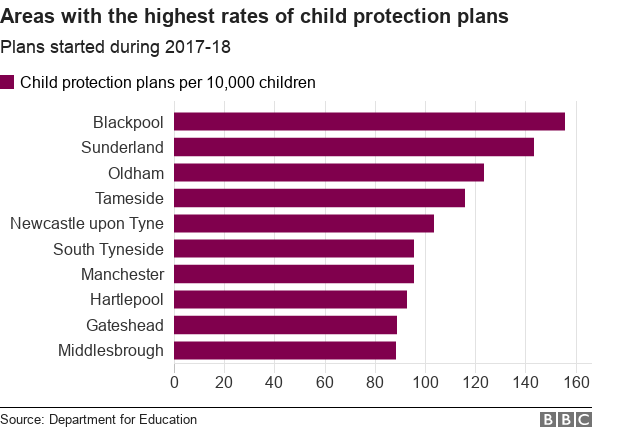 The full details can be found on the website of the
Local Government Association
.