Abigail Bond, Barrister, St John's Chambers, Bristol
Iain Large, Pupil Barrister, St John's Chambers, Bristol
---
Care proceedings in the Family Court and health and welfare proceedings in the Court of Protection share some common characteristics. Both operate a discretionary jurisdiction, with questions relating to the upbringing of a child being governed by the paramount welfare principle under the Children Act 1989 (the 1989 Act), and decisions made for or on behalf of those who lack capacity ('P') being subject to the 'best interests' principle under the Mental Capacity Act 2005 (the 2005 Act). The overriding objectives under r 1.1 of the Family Procedure Rules 2010 (FPR 2010) and r 3 of the Court of Protection Rules 2007 (COPR 2007) are almost identical, differing only in that r 3A of the COPR 2007 now includes extensive requirements for ensuring full consideration of P's participation, whereas the FPR addresses the participation of the child in separate provisions elsewhere. This similarity of approach is reflected in the appointment of the President and Vice-President of the Family Division to the same positions in the Court of Protection. It is also a product of the fact that the inherent jurisdiction, which was used to make decisions on behalf of vulnerable adults before the 2005 Act was implemented, was considered to be 'indistinguishable' (according to Munby J in
Re SA (Vulnerable Adult with Capacity: Marriage) [2005] EWHC 2942, [2006] 1 FLR 867
) from the use of the parens patriae or wardship jurisdictions in relation to children.
...
---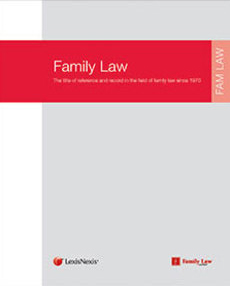 The full version of this article appears in the May 2017 issue of Family Law. Online subscribers can 
access the article here
.
Find out more
 or 
request a free 1-week trial
 of Family Law journal.