Elisabeth Andrews, 1GC Family Law
This article aims to provide an overview of the Universal Credit reforms and the particular issues which can arise in respect of Universal Credit within the context of relationship breakdown and financial remedy proceedings.
The first part of this article provides an explanation of how the Universal Credit system operates, along with a comparison of this new system with the old, legacy benefit system.

The second part of this article describes some of the key issues which arise, firstly, upon a couples' separation and then later, should financial remedy proceedings be issued, in respect of Universal Credit. The most notable issues of the new capital limits and re-categorisation of spousal maintenance under Universal Credit are considered in detail. Possible solutions for avoiding the pitfalls created by the new benefits system when advising clients and considering settlements are then proposed.

---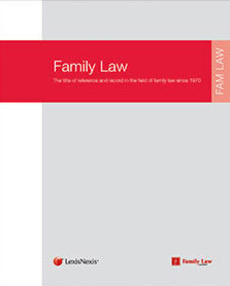 The full article will be published in the July issue of
Family Law
.
Find out more or request a free 1-week trial of Family Law journal. Please quote: 100482.
---