In August 2017, the Ministry of Justice released a revised version of the divorce petition. One of the revisions to the form has been to dedicate a full page to enable the petitioner to provide details of the person with whom the respondent has committed adultery. Whilst the majority of divorce petitions proceed through the courts on the basis of unreasonable behaviour, adultery petitions are still relevant to 11% of cases and naming a co-respondent can be a temptation too hard to refuse for many. Whilst the previous divorce petition contained a section to name a co-respondent, the revised form arguably makes it more inviting to do so. Might this result in more petitioners naming co-respondents without necessarily realising the consequences of their actions?
The argument becomes yet more compelling when one looks at adultery petitions and the naming of co-respondents from the religious perspective. Adultery in the Jewish faith is considered one of the gravest of sins. It is crucial, therefore, that family practitioners are aware of the religious implications for the parties (and for any children born outside the marriage) where a divorce petition is based on adultery and further where a co-respondent is named.
---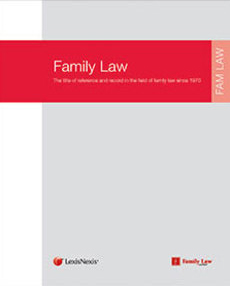 The full version of this article appears in the December 2017 issue of Family Law. 
Find out more
 or 
request a free 1-week trial
 of Family Law journal. Please quote: 100482.