Patrick J Gilmore, Deans Court Chambers
Patrick compares the two leading cases involving aspects of gender dysphoria. In doing so Patrick reviews how the Family Court have developed in line with medical science. Patrick summarises the support required for children presenting with gender dysphoria and emphasises the need for early multi-agency intervention with families. In doing so that listens to the child's wishes and assists in identifying that child's individual needs. Patrick reminds all that it is important to put aside misconceptions and access expert support at an early stage.
---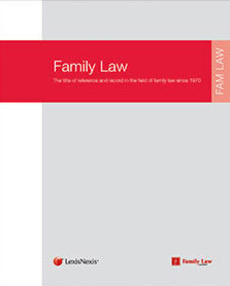 The full article will be published in the December issue of Family Law.
Find out more or request a free 1-week trial of Family Law journal. Please quote: 100482.
---