A recent decision of the Court of Justice of the European Union (CJEU) has addressed the definition of habitual residence for the purposes of divorce jurisdiction under Art 3 of BIIA. It has confirmed the interpretation hitherto held in England that a party can have only one habitual residence at any one time. But it has also given a strong indication that for the purposes of jurisdiction, habitual residence has to be continuous for the requisite period before the date of issuing of proceedings and not just on the date of issue. This has been a controversy in English case law over many years, with the majority of professional opinion allegedly being that habitual residence was only necessary on the date of issue and merely residence for the requisite preceding period. The Ministry of Justice relied on this interpretation in drafting England's new post Brexit divorce jurisdictional law, on the basis that it was following EU law. Now, seemingly, that is not so. What will now be the position in England dealing with cases involving EU Member States? In any event what is the position with transitional cases?
---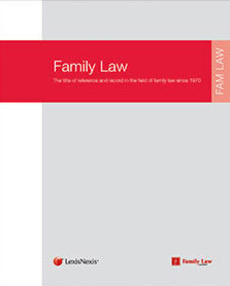 The full article will be published in the July issue of Family Law.
Find out more or request a free 1-week trial of Family Law journal. Please quote: 100482.
---