Jonathan's article, featured in the June 2018 issue of Family Law ([2018] Fam Law 734), highlights some of the shortcomings in the Child Maintenance Service. In particular, the decision to omit from the revised 'variation' provisions application of an 8% notional return from capital assets outside of the NRP's main home (the 'assets' ground for variation) and the 'lifestyle inconsistent with stated means' ground. NRPs who are capital rich/income poor, have elaborate tax avoidance schemes in place, or receive a large amounts of income in 'cash' are once again paying little or no child maintenance.  Whilst highlighting to the specialist professionals the fact that these provisions are omitted, Jonathan implores the government to urgently reinstate these provisions so that injustice for the children of unmarried parents no longer prevails. 
---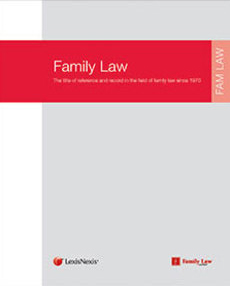 The full version of this article appears in the June 2018 issue of Family Law. 
Find out more
 or 
request a free 1-week trial
 of Family Law journal. Please quote: 100482.