Justin Slater, Barrister, 7BR
Reiss Palmer, Paralegal, 7BR
Parental Alienation: 'when a child's resistance or hostility towards one parent is not justified and is the result of psychological manipulation by the other parent'.
This article provides an examination of recent case law in relation to the Family Court's approach to parental alienation. It considers the term parental alienation, the prevalence and identification of the syndrome and the lasting psychological effects that it has on children. It addresses why the Court and practitioners should analyse the elements of the alienating behaviour in the child in an effort to differentiate non-alienated traumatised or abused children from alienated children, and to steer away from the parent's motive but rather look to the process of alienation. It further considers the Court's understanding and the practitioner's position to effectively manage cases where parental alienation arises, looking at the need for early identification, the views of the child, and expert evidence that goes beyond the local authority. Overall, it concludes that parental alienation is not always an isolated claim, but part of a bigger picture that can be overlooked when there are more obvious concerns of neglect or abuse, and that practitioners should take heed and identify the elements early.
---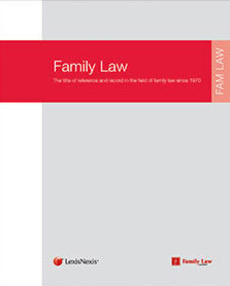 The full article will be published in the October issue of
Family Law
.
Find out more or request a free 1-week trial of Family Law journal. Please quote: 100482.
---