Mary Welstead, CAP Fellow, Harvard Law School, Visiting Professor in Family Law, University of Buckingham
In Whittington Hospital NHS Trust (Appellant) v XX ([2020] UKSC 14), Lady Hale described surrogacy law in the UK as fragmented and obscure and centred her attention on the obfuscating provisions relating to commercial payments for surrogacy arrangements. The provisions which permit the retrospective authorisation of commercial surrogacy appear to be meaningless, given that the court, faced with intended parents in whose care the child has been placed and surrogate mothers who do not wish to keep the children for themselves, can do little other than grant a parental order. Any alternative action would punish the intended parents and the child, not to mention the surrogate mother who would remain the legal mother of her surrogate baby.
This article traces the path from the moral and legal objections to commercial payments in the Warnock report to the Supreme Court's decision. It questions whether the Court's judgment has sounded the death knell for objections to commercial surrogacy. The reality is that commercial surrogacy whether undertaken abroad or in the UK has been judicially legalised and there is an existing market for surrogacy and the employment of gestational nannies.

---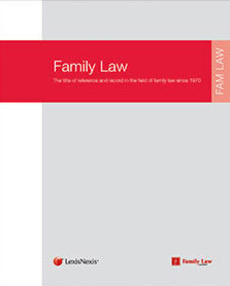 The full article will be published in the September issue of Family Law.
Find out more or request a free 1-week trial of Family Law journal. Please quote: 100482.
---