Baljinder Bath, Barrister
Sarah Palmer, Solicitor
Over the last decade, we as a society have developed a much greater understanding of special educational needs, learning disabilities and social and communication disorders. However special educational needs law remains a specialist and niche area of law, which is outside the comfort zone of many family lawyers. The result may well be that we are failing to provide the correct support for such children and their families, with lifelong consequences for them.

This article concentrates on the importance of considering the child's special educational needs in care proceedings. Such evidence being relevant to the threshold criteria, the support that a child and parents may require to care for the child, and the potential placement of the child particularly if they cannot remain living with their family. The authors set out an overview of the relevant law and the guidance on educational health and care plans. They provide clear and practical advice on how to probe the educational evidence to get the best outcome for the child in care proceedings.
---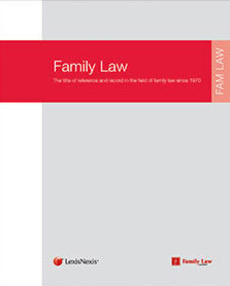 The full article will be published in the March issue of Family Law.
Find out more or request a free 1-week trial of Family Law journal. Please quote: 100482.
---