Judith Pepper, Coram Chambers
This article explores relevant case law in relation to siblings in care proceedings. It looks at whether siblings who are placed together in care remain together in care and considers the decision-making that has led to siblings being separated when they should have remained together. There are no easy answers when it comes to some of the difficult decisions that have to be made in respect of siblings. The article looks at some of the dilemmas the courts have been faced with, and how the court has wrestled with the competing issues of placement and sibling relationships. The articles explores recommendations from case law and goes further in making proposals to improve decision-making in local authorities in respect of siblings in care. It proposes that local authorities have a separate policy document, in order that the complexities of siblings being placed together or apart are properly addressed.
---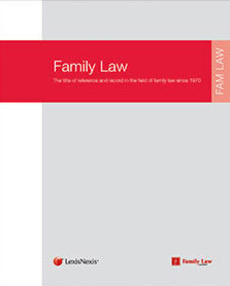 The full article will be published in the October issue of Family Law.
Find out more or request a free 1-week trial of Family Law journal. Please quote: 100482.
---