Dr Kathryn O'Sullivan, School of Law, University of Limerick
The need for urgent law reform adopting a more modern and streamlined approach to the regulation of marriage is receiving ever increasing attention in England and Wales. Particularly strong support has emerged for the introduction of an officiant-based system of marriage regulation, putting much greater focus on the role of the solemniser (and his or her registration), with somewhat less weight being placed on the location of a marriage ceremony. Although in advocating for such reform reference is often made to the apparent success of such regulation in Scotland, much less attention has been placed on the Irish experience with an officiant-based system. This article seeks to highlight certain features of Irish marriage regulation and its success or otherwise in facilitating the recognition of Muslim marriages, in particular, in the jurisdiction.
---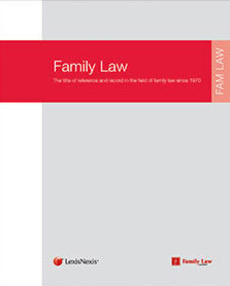 The full article will be published in the October issue of Family Law.
Find out more or request a free 1-week trial of Family Law journal. Please quote: 100482.
---