Judith Masson, Professor of Socio-legal Studies, University of Bristol
This article discusses findings from a major study of reforms to care proceedings, introduced by the Children and Families Act 2014 and the PLO, in the context of new reform proposals. The Study compared care proceedings, brought before and after the reforms and linked the children involved to administrative records to find out what happened to them after the proceedings ended. The key findings reported relate to decisions to bring care proceedings, the use of experts, the length of proceedings and the orders made, both initially and when the case completed.
There was no evidence that care proceedings were used inappropriately; local authorities made use of the pre-proceeding process and applications were well prepared. After the reforms, cases were shorter, which benefitted children, parents, local authorities and courts but put additional pressure on potential relative carers. A third of SGO carers cared for the child only after the order was made. The pattern of orders changed; there were more Supervision Orders and SGOs. The study identified some scope for reducing proceedings where children remained at home, and through reducing the need for further applications where SOs proved insufficient. More than 1 in 8 children were subject to repeat s.31 applications.
---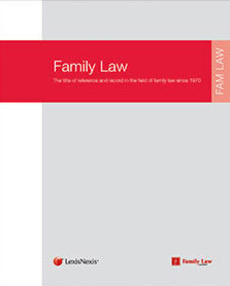 The full article will be published in the April issue of Family Law.
Find out more or request a free 1-week trial of Family Law journal. Please quote: 100482.
---