Kate Round, 5 Pump Court
Kyle Squire, 5 Pump Court
This article looks at how to recognise when someone is detained, and for young people, what are the most common procedures that have to be followed when they are detained. In other words, how to make sure that the right authority is sought for a person if they are to be detained. It is a subject that can be confusing to the lay client. After all, in very many cases the client isn't trying to imprison the young person at all but to protect them. This article looks at why it is important, even in benevolent detentions for the person's own good, to recognise a detention for what it is, and to deal with a detention by a procedure prescribed by law. The principles were learned in cases concerning vulnerable adults, but they also apply, with some necessary modification, to children and young people. We look here at what those principles are, how to apply them to the young, and the most common mechanisms to authorise a detention if one is needed.
---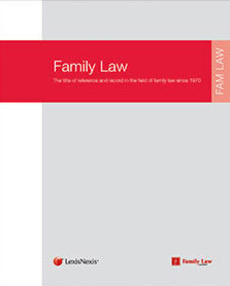 The full article will be published in the December issue of Family Law.
Find out more or request a free 1-week trial of Family Law journal. Please quote: 100482.
---