Simon Sugar, 1GC Family Law
On the 24 February 2020 His Honour Judge Hess delivered judgment in the Family Court sitting in Swindon following a three-day final hearing. Unusually for the Family Court sitting at Circuit Judge level an anonymised judgment was published. The judgment has not yet made its way into the law reports but can be found on BAILII at W v H (divorce financial remedies) [2020] EWFC B10. Since publication the case has come to the attention of an ever-increasing number of family lawyers and has immediately and deservedly taken its place in the table of leading cases in At A Glance. This article examines the case in detail and identifies and discusses the themes that permeate the judgment.
---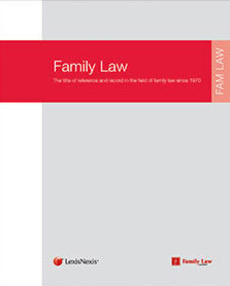 The full article will be published in the October issue of Family Law.
Find out more or request a free 1-week trial of Family Law journal. Please quote: 100482.
---