Emily Mitchell, 7BR Barristers Chambers
Kitty Geddes, 7BR Barristers Chambers
This article focuses on the possible methods of ensuring that the making of a Placement Order does not always spell complete severance between a child and their birth family; whether this is achieved via Post-Adoption contact or by mounting a further challenge for reunification prior to an Adoption Order being made. In particular, the article considers the impact of Section 51A of the Adoption and Children Act 2002 on the general approach being exercised by the courts regarding Post-Adoption Contact, and what appear to remain the fundamental considerations when evaluating the issue of whether future contact between the adopted child and the birth family should be sanctioned. The article further addresses the available avenues of challenging Placement Orders and Adoption Orders, with a particular focus on the type of cases where such challenges should be given consideration; the court's approach to the issue of Leave and whether it should be granted; and the likely evidence that will be required to enable an application to be fully and properly determined.
---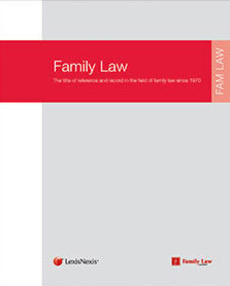 The full article will be published in the September issue of Family Law.
Find out more or request a free 1-week trial of Family Law journal. Please quote: 100482.
---