Francesca Wiley QC, 1 GC Family Law
This article focuses on the evolution of approach by the family courts and practitioners working with children and families, to cases where parental alienation and false allegations are present. In particular how the courts have more recently responded to allegations of parental alienation, how case management is taking place, the need for fact finding and how to respond when children's wishes and feelings are likely to be influenced unduly by a resident parent. The author reviews recent case law and approaches to remedy the problem.
---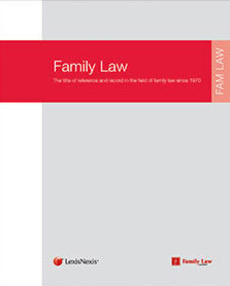 The full article will be published in the October issue of Family Law.
Find out more or request a free 1-week trial of Family Law journal. Please quote: 100482.
---