Kezia Kernighan, New Court Chambers
Public law practitioners are highly familiar with the law governing applications for leave to oppose adoption orders. Re B-S (Children) [2013] EWCA Civ 1146 confirms that the two stage test in Re P (Adoption: Leave Provisions) [2007] EWCA Civ 616 remains applicable. This was reiterated most recently by Peter Jackson LJ in W (A Child: Leave to Oppose Adoption) [2020] EWCA Civ 16. Further case law elaborates on the test.
However, once a parent has satisfied the two stage test and has therefore been granted leave to oppose an adoption order under s 47 Adoption and Children Act 2002 (the Act), the law governing adoption orders is less easily found or summarised in any one case. Practitioners will know that it is rare for parents to be granted leave to oppose adoption orders. This article summarises the statute and case law governing adoption orders alongside a discussion of what assessments and evidence should be considered in preparation for a contested final adoption hearing. Also a brief discussion in respect of post-adoption contact, given that contested adoption hearings often deal with an applications for post-adoption contact alongside the substantive application for an adoption order.
---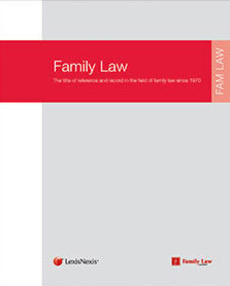 The full article will be published in the August issue of
Family Law
.
Find out more or request a free 1-week trial of Family Law journal. Please quote: 100482.
---