Paul Magrath, Trustee, The Transparency Project
This month's Open Justice looks at various aspects of justice data. It begins by focusing on a recent evaluation by HMCTS of user experiences of remote hearings during the pandemic. Of particular interest were the responses of what the report called 'observers' – including academics, members of the 'third sector' or journalists and legal bloggers – who commented on the difficulties with accessing remote hearings in the early stages of the pandemic, and how matters improved as time went on. The report highlighted the different responses of judges, legal representatives, court staff and litigants (many of them self-represented) on the pros and cons of remote hearings.
The article goes on to consider other recent developments in justice data. The position is not as rosy as it might be. HMCTS have unaccountably ceased publication of weekly statistics showing how many hearings in family and other courts had been conducted by audio, video or on paper, as opposed to physical in-person hearings. A recent HMCTS update on Data in the Courts and Tribunals System also reveals disappointing progress in meeting targets set by an earlier report. Meanwhile we await with interest and curiosity the development by The National Archives of an official database of English judgments alongside the official online source of UK legislation.
---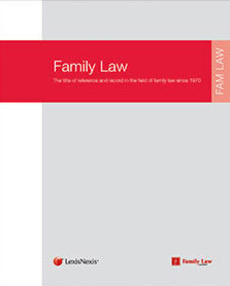 The full article will be published in the March issue of Family Law.
Find out more or request a free 1-week trial of Family Law journal. Please quote: 100482.
---