Mary Welstead, CAP Fellow

Harvard Law School; Visiting

Professor in Family law University
of Buckingham
In October 2021, the Secretary of State for Justice successfully appealed Hayden J's decision that a care worker would not offend s 39(1) of the Sexual Offences Act 2003 (SOA 2003) if she arranged for a 27 year -old mentally vulnerable man, at his request, to visit a prostitute. The man had capacity to consent to paid sex but was unable to make the arrangement himself.
A major part of the Appeal Court's judgment was concerned with the meaning of s 39(1) of the SOA 2003 which provides, inter alia, that an adult who is in a position of trust in relationship to a mentally vulnerable person commits a criminal offence if or she intentionally causes or incites that person to engage in sexual activity. The Court of Appeal declined to accept Hayden J's view that the aim of the section was to protect vulnerable adults from sexual exploitation whilst safeguarding their rights to autonomous sexual expression.

The Appeal Court's decision has placed significant limitations on one of the central aims of the Mental Capacity Act 2005, which is to foster, in so far as possible, the autonomy of mentally vulnerable people. The decision has drawn attention to the discrimination between the physically disabled and the mentally vulnerable. Those who care for the physically handicapped may help their protégées to visit prostitutes without the fear of criminal sanctions whilst the carers of the mentally vulnerable may not.

---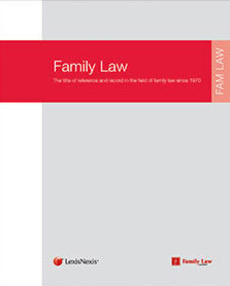 The full article will be published in the February issue of
Family Law
.
Find out more or request a free 1-week trial of Family Law journal. Please quote: 100482.
---