Anna McKenna QC, 1 King's Bench Walk
Charlotte Hartley, 1 King's Bench Walk
Zoe Harrison, 1 King's Bench Walk
Anna McKenna QC, Charlotte Hartley and Zoe Harrison of 1 King's Bench Walk consider the implications of the Court of Appeal's Judgment in Re A, B and C (Children: Nesting Arrangements) [2022] EWCA Civ 68, having appeared on behalf of the mother in the Court of Appeal. The authors use their experience of both private law and financial proceedings to consider the welfare and financial implications of nesting arrangements in the broader context of family separation. The article analyses the growing use of nesting arrangements within private law proceedings in England and Wales and other common law jurisdictions, and focuses on the legal and practical advantages and disadvantages of nesting patterns, particularly in cases of high conflict between parents.
---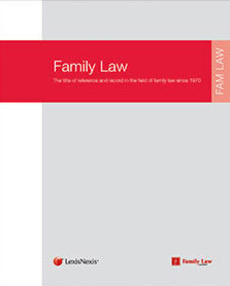 The full article will be published in the August issue of Family Law.
Find out more or request a free 1-week trial of Family Law journal. Please quote: 100482.
---