Michelle Burley, St Johns Buildings
An article designed to provide a whistle stop tour of the law and procedure surrounding interim applications for maintenance pending suit (MPS) and Legal Services Payment Orders (LSPOs). Containing a succinct summary of the applicable procedure contained within the Family Procedure Rules and useful quotes from leading case law such as TL v ML and Rubin; the article seeks to offer practical tips to assist in the preparation of such an application and practical guidance for those faced with representing a client seeking/opposing such a remedy at an upcoming hearing.
---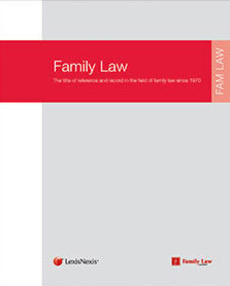 The full article will be published in the April issue of Family Law.
Find out more or request a free 1-week trial of Family Law journal. Please quote: 100482.
---