Kelly Noel-Smith, Private Client Partner, Forsters LLP
Rosie Schumm, Family Partner, Forsters LLP
Anna Ferster, Family Associate, Forsters LLP
How best to pass on wealth to the next generation is a challenge for many families, particularly when successive generations have different approaches to wealth management. In this article, Private Client Partner Kelly Noel-Smith, Family Partner Rosie Schumm and Family Associate Anna Ferster at Forsters LLP explore the key challenges and the role of the family advisor in facilitating a successful succession plan.
The article uses Greek mythology to illustrate some of the challenges for the family advisor who has to adopt different perspectives on a client family: from the macro level, when trying to establish the ethos of the family unit; and from the micro level of each family member within each generation. The challenges explored in the article range from advising families who are struggling with the relinquishment of control to younger generations to advising families who have opposing views as to how the family wealth should be managed. The authors discuss their own experiences of these challenges and how they were overcome. The article also seeks to set out practical tips for the family advisor in navigating these scenarios, including providing advice on nuptial agreements and how to facilitate communication successfully between family members.
---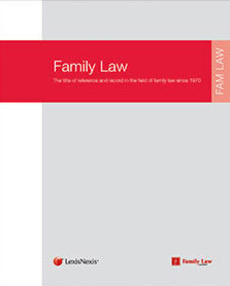 The full article will be published in the August issue of
Family Law
.
Find out more or request a free 1-week trial of Family Law journal. Please quote: 100482.
---