Ayesha Hasan, Barrister and Head of Chambers, 3 Dr Johnson's Buildings
A short insight into how our case law is developing in this growing area of matrimonial litigation and whether the time has come for our parliament to tackle this issue rather than leave it to the variable decisions that at times emanate from our courts. The issue of Muslim marriage and their validity and recognition in the UK has been going on for as long as I have been in practice and I wonder how much longer do we need to wait before we are able to advise our clients clearly as to the status.
The article touches briefly on the status of the marriage, the impact on children and the loss of the ability to make financial claims under the Matrimonial Causes Act 1973.
Finally the author asks rhetorically why we have waited so long and should something be done about it.
---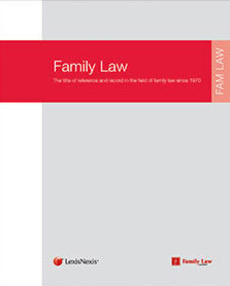 The full article will be published in the August issue of Family Law.
Find out more or request a free 1-week trial of Family Law journal. Please quote: 100482.
---