Naomi Cousins, PhD student, University of Manchester
This article considers how parents are locating legal information online in the absence of publicly funded legal advice following the legal aid reforms introduced by the Legal Aid, Sentencing and Punishment of Offenders Act 2012. Drawing upon early findings from empirical research conducted for PhD research, this article evaluates how parents engaged in disputes over child arrangements are accessing, disseminating and critiquing online resources. Through netnography, this research has identified three distinct categories of resources accessed by parents. These online resources have been delineated into the following categories: generalised providers of information; specialist providers; and peer-to-peer resources.
Utilising a combination of semi-structured interviews and online survey submissions, this article develops insight into the strategies parents have developed to navigate the internet to locate legal information in the wake of LASPO. Accordingly, it will consider the value of internet resources in offering an alternative platform for parents engaged in disputes over child arrangements, and how internet resources can be improved to support parents involved in private family proceedings. This article offers insight into the future direction of supporting parents post-LASPO.
---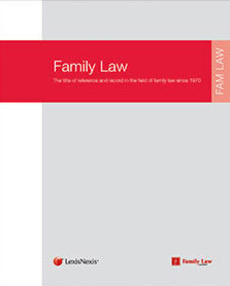 The full article will be published in the March issue of Family Law.
Find out more or request a free 1-week trial of Family Law journal. Please quote: 100482.
---