In March 2017, I attended a Court Service (HMCTS) workshop about its online divorce project. HMCTS promised a follow up to demonstrate the progress the project has made. This subsequent legal professionals' event took place on 8 February 2017 and, once again, I was fortunate enough to attend it.
The event was led by service manager Isabel Syred, supported by colleagues, who explained the background to the project.
HMCTS told us that it wanted to ensure that users were at the heart of the design of the new service and that it continued to improve the service based on feedback. It wants to improve the process 'to create a better experience for those people going through a divorce and ensure the court system does not add unnecessary distress of complexity to what is already a very stressful time in their lives'. The project will enable users to process their undefended divorce entirely online such that they will be able to manage their case electronically.
HMCTS offered a project update, setting out what had been achieved since the March 2017 meeting, summarised below:
On July 31 the project released for testing a digital divorce application form for litigants in person wishing to divorce their spouse across England and Wales. Users would then print off the form and send it to the court with their payment.
Between July 2017 and January 2018, almost 400 applications were issued using the new service.
During 2017 the pilot was extended to include four regional divorce centres (RDCs) which now process digital divorce applications – East Midlands, West Midlands, South West and North West RDC's.
The online system has drastically cut the number of applications being returned because of errors, showing a 90% improvement from paper forms.
On 16 January 2018 the service was improved so that the application is now fully digital, with applicants being able to submit their form, pay and upload supporting documents online.
Since 16 January, approximately 100 applications are being issued each week using the new service.
The vast majority of applications are submitted with a digital image of their marriage certificate with only a handful choosing the option to post their certificate to the court.
Ultimately, an extension of the pilot is intended to apply to civil partnership dissolution, nullity and judicial separation, albeit divorce is the only process currently being piloted.
Personally, I was particularly impressed at the amount of progress HMCTS has made in the intervening 11 months or so between its original workshop last year and this February event. It is apparent that this is a fast moving project. Those solicitors who volunteered to take part in the forthcoming trial will get much more of an idea of how the pilot works in progress.
---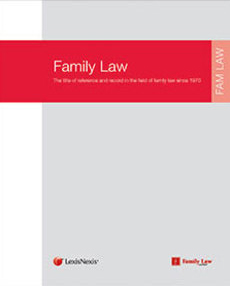 Tony's full account of this event appears in the April 2018 issue of Family Law. 
Find out more
 or 
request a free 1-week trial
 of Family Law journal. Please quote: 100482.