Mediation now has a central place in England and Wales' family justice system following recent reforms to legal aid and the introduction of mandatory MIAMs. However, there has been little discussion on the effectiveness of information on family mediation and how public documents can potentially facilitate access to justice. In the August 2018 issue of Family Law ([2018] Fam Law 1057), Rachael Blakey presents an empirical study assessing the accessibility and relevance of public documents on family mediation. Drawing on 27 documents from a variety of organisations, including family mediation providers, the study presents a new perspective on the impact of information on mediation's use and success.
The main findings of the study are threefold. Firstly, the project highlighted the wide use of complicated language and legal jargon throughout information. Secondly, non-traditional models, such as online mediation, appeared to have increased in availability. Finally, there was a positive presentation of family mediation, particularly in comparison to adjudication, suggesting that many advice organisations have adopted the government's pro-mediation rhetoric. Overall, the study highlights the lack of accessible information on family mediation and the need for us to focus more attention on what information is available to people involved in private family law disputes.
---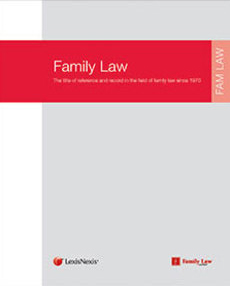 The full version of this article appears in the August 2018 issue of Family Law. 
Find out more
 or 
request a free 1-week trial
 of Family Law journal. Please quote: 100482.