The UK family law landscape will be very different on 1 January 2021 compared to any time over the past two decades, after Brussels II in March 2001. Cases with any EU connection will be in two categories. New cases, instituted from 1 January 2021 onwards, which will have no reliance or reference to EU laws. Existing cases, instituted on or before 31 December 2020, in which recognition and enforcement will still proceed under EU laws. Some of these may not require reliance on EU laws for very many years, perhaps a couple of decades, to come. This article describes this very new landscape; the new law and the law pertaining to existing pre-2021 cases. This note can only summarise some of the issues. The full background and explanatory guidance is set out in 'Family Law Leaves the EU - A Summary Guide for Practitioners'.
---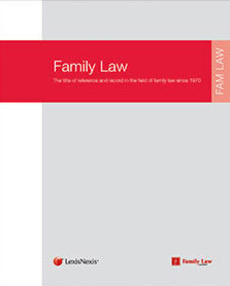 The full article will be published in the December issue of Family Law.
Find out more or request a free 1-week trial of Family Law journal. Please quote: 100482.
---