Jonathan Tecks, Chartered Arbitrator
Suzanne Kingston, Solicitor Arbitrator, Mediator, Collaborative Practitioner and Trainer
This article explores the impact of the Court of Appeal's decision in Haley v Haley [2020] EWCA Civ 1369 on family law arbitration. Having regard to family law jurisprudence that party agreements as to outcomes (whether direct or indirect, via arbitration) may not oust the court's ultimate jurisdiction, the Court of Appeal decided that in relation to financial remedies disputes there was scope for the court substantively to review whether arbitral awards should be made into court orders. The relevant criterion would be aligned with that applied in family litigation appeals, namely whether the arbitrator's decision was simply 'wrong'. As the Court of Appeal recognised, this would not apply in civil arbitration – and may seem surprising to practitioners in that area. However, family law practitioners have welcomed the decision since the very limited possibility of appealing a problematic decision under the Arbitration Act 1996 was perceived as one of the obstacles to a wider take up of family arbitration. The authors look at the background and context of the decision and their understanding of its procedural implications. They also identify remaining areas of uncertainty and offer some views as to how these might be resolved.
---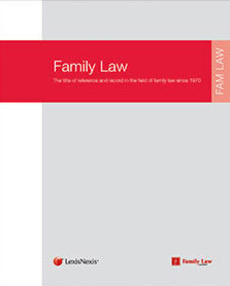 The full article will be published in the February issue of Family Law.
Find out more or request a free 1-week trial of Family Law journal. Please quote: 100482.
---