In Walker v Innospec Limited and others [2017] UKSC 47 the Supreme Court ruled that individuals in a civil partnership or a same-sex marriage must benefit from the same pension rights as those in an opposite-sex marriage. Pension rights that built up before 5 December 2005 had been excepted under UK law from the ban on discrimination on the grounds of sexual orientation.
The Government (and many pension lawyers) had assumed that the Supreme Court would uphold the cut-off date of 5 December 2005 for sexual orientation discrimination because the European Court had upheld a similar cut-off date (of 17 May 1990) in relation to sex discrimination. But the Supreme Court upset that assumption after a careful analysis of European law.
Family lawyers should bear this judgment in mind when advising a same-sex partner on what death benefits have been, or may be, payable from a pension scheme. They should check whether the pension scheme has unlawfully applied the 5 December 2005 cut-off date in making any payments or calculating any quotations. Individuals who have been discriminated against unlawfully following the death of their spouse or civil partner will in principle have a claim against the pension scheme.
---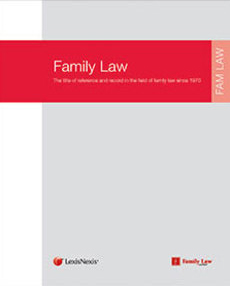 The full version of this article will appear in the October 2017 issue of Family Law. 
Find out more
 or 
request a free 1-week trial
 of Family Law journal. Please quote: 100482.