Dr Amel Ketani, Senior Law Lecturer at BPP University
The purpose of this article is to evaluate the 'core' family mediation training programme, namely the first step to qualifying as a family mediator (foundation training which lasts 8 days) and to offer suggestions for improvement. Once this training is completed, trainees can mediate and, if they wish to become accredited family mediators, they have to submit a portfolio. After the preliminary training, there are many events which qualified family mediators can attend to further their knowledge and skills through CPD training programmes. This article, however, is entirely restricted to the preliminary foundation training. The thoughts and views of family mediators are included as well in this article. This article will explain and analyse how the current family mediation training can be strengthened by increasing the length of the course to one year and dividing the course into two parts (part A: theory on family mediation and part B: work experience). This article will also consider making the role play more engaging and adding a reflective journal component to the training.
---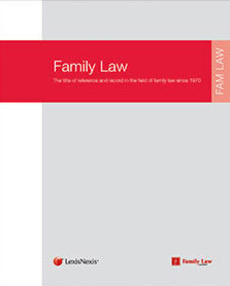 The full article will be published in the August issue of Family Law.
Find out more or request a free 1-week trial of Family Law journal. Please quote: 100482.
---