Nicola Hall, New Court Chambers
Nicola Hall reviews the case law following on from the principle set out by Hedley J in Re L (Care: Threshold Criteria) [2007] 1 FLR 2050 that society must be willing to tolerate very diverse standards of parenting in light of the recent Court of Appeal decision of Re C (a child) (special guardianship order) [2019] EWCA Civ 2281 (20 December 2019) in which it was unsuccessfully argued that the judge was wrong to have made a special guardianship order in circumstances whereby he had deemed the mother's lifestyle and beliefs, described as going 'well beyond merely alternative', were sources of harm and a proper basis to sanction the long term removal of C from her care and that his decision offended this principle. The article considers the relevance of the 'character' of the parents when determining public law applications under s 31 Children Act 1989.
---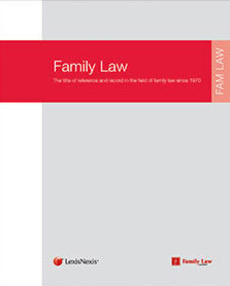 The full article will be published in the June issue of Family Law.
Find out more or request a free 1-week trial of Family Law journal. Please quote: 100482.
---