Andrew Shaw, New Court Chambers
Sam Prout, New Court Chambers
This article aims to provide a practical guide to navigating some disclosure issues that can arise in family proceedings concerning children. It offers a step-by-step approach to building an application to withhold disclosure of evidence from another party. It also offers a step-by-step approach to resisting such an application. The article attempts to be light hearted, as far as the topic allows.
---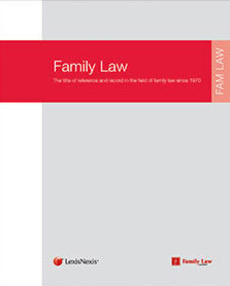 The full article will be published in the August issue of
Family Law
.
Find out more or request a free 1-week trial of Family Law journal. Please quote: 100482.
---