Our articles are written by experts in their field and include barristers, solicitors, judges, mediators, academics and professionals from a range of related disciplines. Family Law provides a platform for debate for all the important topics, from divorce and care proceedings to transparency and access to justice. If you would like to contribute please email
editor@familylaw.co.uk
.
A day in the life Of...
Read on
Disclosure 2: This time it's practical
© Copyright LexisNexis 2023. All rights reserved.
Andrew Shaw, New Court Chambers
Sam Prout, New Court Chambers
This article aims to provide a practical guide to navigating some disclosure issues that can arise in family proceedings concerning children. It offers a step-by-step approach to building an application to withhold disclosure of evidence from another party. It also offers a step-by-step approach to resisting such an application. The article attempts to be light hearted, as far as the topic allows.
---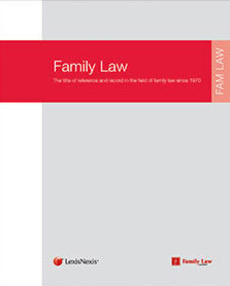 The full article will be published in the August issue of
Family Law
.
Find out more or request a free 1-week trial of Family Law journal. Please quote: 100482.
---
Read the full article here.