Clare Ciborowska, Barrister, 1 Crown Office Row
2019 sees the European Court of Human Rights (ECtHR) enter its 50th year. In that time it has delivered over 10,000 judgments, which are binding on the countries concerned. In the judgments delivered by the Court in 2018, nearly a quarter of the violations concerned Article 6 (right to a fair hearing), whether on account of the fairness or the length of the proceedings.
Article 6 arguments arise frequently in family law proceedings and this article will examine recent European and domestic case law and the interplay between Article 6 and Article 8 (right to respect for private and family life) of the Convention.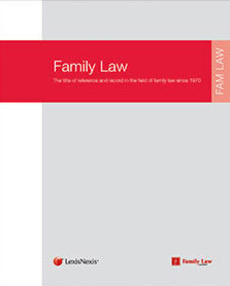 The full article will be published in the August issue of Family Law.

Find out more or request a free 1-week trial of Family Law journal. Please quote: 100482.
---