Sometimes there is a shift in the way that people use and retain assets that requires a fundamental change in the way that financial remedy practitioners and the judiciary operate: the digitalisation and decentralisation of currency is certainly that. In the near future, currencies not controlled by governments will be introduced across the world and their use will be accelerated through the every-day ease of use of platforms such as WhatsApp and Facebook. The way we think about currency needs to change: it is moving into a more volatile, harder to trace and more sophisticated form and the usual methods of disclosure will need to be rethought and people themselves (and corporations) will retain huge amounts of data about their spending both physically on their smart devices and remotely in the Cloud.
---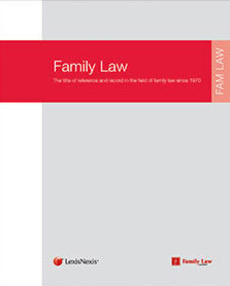 The full article will be published in the September issue of Family Law.
Find out more or request a free 1-week trial of Family Law journal. Please quote: 100482.
---