This article reports on the way the Mapping Paths to Family Justice project's findings have been used to influence best practice in mediation and in the provision of online legal information and advice post-LASPO through a series of Creating Paths to Family Justice workshops with key 'real world' partners. 
In particular, the finding that a lack of emotional and/or practical readiness in one or both parties is likely to lead to mediation breakdown has led to the development of an online emotional readiness tool by OnePlusOne and a co-created YouTube video illustrating emotional and practical readiness for use by mediators and parties. 
In addition, the need for better trusted guidance for people using online information about the legal position on separation and on how to choose the best options for resolving disputes is flagged. The collaborative work of the Creating partners to address this for both adults and children affected by relationship breakdown is discussed alongside the challenges of building Relate's prototype for online mediation. 
The critical findings around the need for better DVA screening, a call for improved training and the Creating partners' planned nextsteps are also explored.
---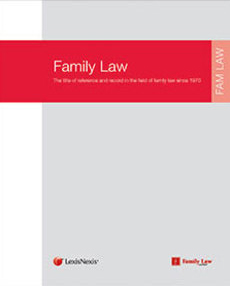 The full version of this article appears in the February 2018 issue of Family Law. 
Find out more
 or 
request a free 1-week trial
 of Family Law journal. Please quote: 100482.