Reforms to protect children in residential care homes from sexual exploitation and to overhaul the wider system have been announced by Children's Minister Tim Loughton.

The measures include more robust checks before children are placed in homes outside their home boroughs; overhauling the quality and transparency of data so there is a clear picture of children who go missing from care; and reviewing all aspects of the quality and effectiveness of children's homes - including their management, ownership and staffing.

Ministers have also ordered the lifting of regulations which stop Ofsted telling police and other appropriate agencies the location of children's homes - a key concern in keeping children in care fully protected.

The Government has also published a progress report on the national Tackling Child Sexual Exploitation Action Plan published in November 2011 and 'step-by-step' guidance for frontline staff - which sets out ongoing work with the courts, police and social services to prosecute and jail abusers; protect young people at risk; and help victims of these appalling crimes get their lives back on track.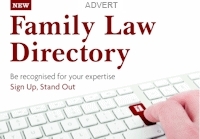 This action comes after a report published this week by the Deputy Children's Commissioner Sue Berelowitz - ordered after the sentencing in May of nine men who groomed and abused young girls in Rochdale.

Ministers asked her to report urgently on emerging findings from her ongoing Child Sexual Exploitation in Gangs and Groups inquiry, including recommendations on specific risks facing looked-after children living in care homes.

Her report finds growing evidence that children in care are particularly vulnerable to child sexual exploitation - with a disproportionate number being groomed or sexually exploited, although the majority of known victims are outside the care system.

It finds there is a clear emerging picture that some residential homes are specifically targeted by abusers and that given the high turnover of young people in care, "there is a constant flow of vulnerable children for perpetrators to exploit".

It finds evidence that some children who are being sexually exploited may "introduce" other children within homes to their abusers - where they are forced or threatened to bring other children when they meet their exploiters. It makes a series of recommendations to address serious weaknesses in how care homes report and react to children going missing; in the checks made before children are placed into care homes; and weaknesses in staff skills and management quality.

Her interim report with fuller findings will be published in September and her final report in autumn 2013. It also follows a damning report by the All Party Parliamentary Inquiry into Children Missing From Care published last month, which said there was a "scandal" in the care system and called for urgent action to address key failings.

Ministers accept recommendations in both reports about how to secure improvements and provide better support and safety in children's homes.

This will build on Ofsted's tougher new framework, introduced in April 2012, for the inspection of children's homes that focuses far more strongly at whether a home has taken action to implement recommendations in previous reports, and whether improvements are flowing through in consequence.
Sue Berelowitz, the Deputy Children's Commissioner, said: "Right now substantial numbers of children across the country are being sexually abused and exploited, including some children in care, by people from every social and ethnic background. We welcome the commitment by the Secretary of State for Education, the Rt Hon Michael Gove MP, and Children's Minister Tim Loughton MP, to addressing this shocking abuse of children and their determination to ensure they are protected. We are extremely pleased that they have accepted all the recommendations in our accelerated report today."