Section 87 of the Housing Act 1985 provides that a person is qualified to succeed to a secure tenancy if he (or she) is the tenant's spouse or another member of the tenant's family and has resided with the tenant throughout the period of 12 months ending with the tenant's death. The phrase 'member of the tenant's family' is defined in s 113(1) so as to include a child, but the difficulty is that a minor (under the age of 18) does not have capacity to hold a legal estate in land: s 1(6) of the Law of Property Act 1925.
The upshot, therefore, is that the child will acquire only an equitable interest in the secure tenancy pending majority. If the deceased tenant dies intestate, the legal estate in the tenancy will vest automatically in the Public Trustee pending the grant of letters of administration to an appropriate relative. Alternatively, if the tenant dies leaving a will, the legal estate will pass to their executor(s) named in the will. Either way, it is apparent that the legal estate will have vested in a person who does not qualify to succeed to the tenancy. Does this, therefore, preclude the child from succeeding to the tenancy under s 87 of the 1985 Act?
Such a result would be surprising given that the 1985 Act itself presupposes that a child may succeed to a secure tenancy despite their incapacity to hold a legal estate in land. So, how may this conundrum be resolved? The point has been considered by two Court of Appeal decisions, namely, Kingston-upon-Thames RBC v Prince (1999) 31 HLR 794 and Newham LBC v R (A Child) [2004] EWCA Civ 41. In both cases, it was concluded that the 1985 Act clearly included minors within its succession provisions by allowing the device of the trust to be used so as to permit a minor to succeed to a secure tenancy in equity pending majority.  The result, however, is open to the fundamental objection that the 1985 Act does not permit the separation of the legal and equitable estates in this way.
Although the Prince ruling provides an obvious solution to the conundrum of allowing a child to succeed to a secure tenancy notwithstanding their incapacity to hold a legal tenancy until majority, the decision is not without its practical difficulties which may (in less fortunate circumstances) deny the minor the opportunity to succeed to a secure tenancy or operate so as to give the local housing authority reason to bring to an end the tenancy and seek possession of the premises.
---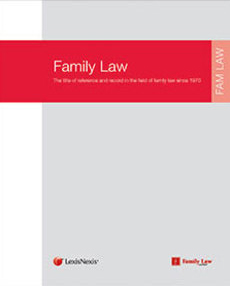 The full version of this article will appear in the October 2017 issue of Family Law. 
Find out more
 or 
request a free 1-week trial
 of Family Law journal. Please quote: 100482.