Louisa Ghevaert, Founder of Louisa Ghevaert Associates
The recent international surrogacy law case of Re X, Y and Z (Children: Parental Orders: Time Limit) [2022] EWHC198 (Fam) places a spotlight on the complex and multi-faceted legal issues that can arise when intended parents cross borders and enter into commercial surrogacy arrangements. In Re X, the intended parents experienced difficulties with their three US surrogate born children's legal parentage, citizenship and residence when they encountered a different system of law in Denmark where they were living. They also had to navigate multiple complex legal issues whilst applying for parental orders in the English High Court to resolve their children's legal parentage and legally secure their children's care arrangements upon relocating to the UK.
Re X serves as a reminder that international surrogacy is not risk free and that the lack of international harmonisation of surrogacy law can leave surrogate born children with 'limping legal parentage' and even at risk of deportation. Re X also brings into sharp focus the reality that unforeseen problems can arise along the surrogacy journey to parenthood such as the collapse of a surrogacy agency, homophobia, difficulties with birth registration and refusal to grant citizenship and passports for surrogate born children.

---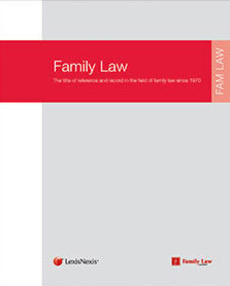 The full article will be published in the April issue of Family Law.
Find out more or request a free 1-week trial of Family Law journal. Please quote: 100482.
---