Nicholas Fairbank and Clarissa Wigoder, 4 Paper Buildings
Looks at how courts deal with businesses in financial remedy cases, both principles of valuation and distribution. Considers some of the common difficulties encountered in achieving a clean break, how to take risk into account when valuing a business, departure from equality within the sharing principle and exclusion of non-matrimonial elements of a business. Analyses the recent Court of Appeal decision XW v XH [2019] EWCA Civ 2262 which reviewed this complicated but important area of financial remedies law.
---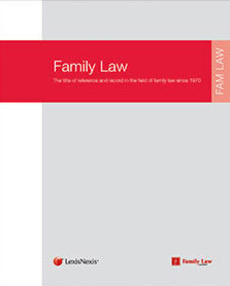 The full article will be published in the June issue of Family Law.
Find out more or request a free 1-week trial of Family Law journal. Please quote: 100482.
---