Lisa Vanderheide, Tax Director at Stewarts
Sarah Havers, Senior Associate at Stewarts
In a cross-discipline article, Lisa Vanderheide, a tax director in the Tax Litigation and Investigations department at Stewarts and Sarah Havers, a senior associate in the Divorce and Family department at Stewarts, look at the recent changes in HMRC's approach to clamping down on tax avoidance and tax evasion in an effort to reduce the £35bn plus 'tax gap', and the ways in which this can impact upon financial proceedings in the family court.
HMRC has been through a sea change over the last few years and the impact of this, particularly in relation to tax avoidance schemes, is now a common feature in financial remedy proceedings involving high net worth individuals often adding a layer of complexity and uncertainty. The article also reviews the case law addressing the revelation of tax evasion during the course of financial remedy proceedings and the extent to which HMRC can seek disclosure of documents, witness statements or transcripts of oral evidence from those proceedings in connection with their investigations into alleged tax evasion.
---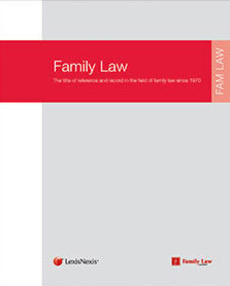 The full article will be published in the January issue of Family Law.
Find out more or request a free 1-week trial of Family Law journal. Please quote: 100482.
---