Dr Bianca Jackson, Barrister at Coram Chambers
Anya Gold, Solicitor at RadcliffesLeBrasseur
Both Judaism and Islam are pro-natalist religions, whereby procreation may be regarded as both a blessing and a requirement. However, as the rise in assisted reproduction demonstrates, couples can often face fertility challenges that necessitate scientific intervention. Whilst assisted reproduction is largely accepted in English law, the approaches in Judaism and Islam are more complex. The type of intervention utilised, its methodology, and the persons involved may all have repercussions for the religious legal status of the resultant child. This article looks at the different legal approaches to assisted reproduction in Judaism and Islam, and compares them with the secular perspective in the Family Court.
---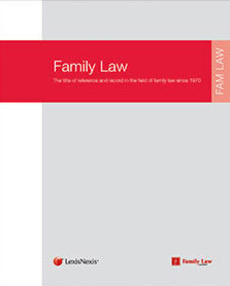 The full article will be published in the August issue of Family Law.
Find out more or request a free 1-week trial of Family Law journal. Please quote: 100482.
---