Femi Ogunlende, No 5 Chambers
Arbitration has been a permissible method of resolving certain family disputes for a decade now. This article examines the underlying conceptual principles governing the creation and implementation of the Arbitration Act 1996 and asks how compatible these concepts are with the conceptual framework within which financial remedy disputes are resolved. As part of this examination, the wider implications of the appeal route now available to dissatisfied parties to a financial remedy arbitration following the Court of Appeal decision in Haley v Haley [2020] EWCA Civ 1396 is considered.
It is suggested that there is now a 'mix and match' approach in financial remedy arbitrations, with certain procedures and principles under the Arbitration Act 1996 being applicable, with other principles and procedures from financial remedies litigation being applicable. The implications of this 'mix and match' approach on the expansion of financial remedy arbitrations is considered. The author concludes that the divergence between the conceptual principles underpinning the Arbitration Act 1996 and financial remedy arbitrations cannot be easily reconciled. It is suggested that, in the absence of a new family arbitration specific statutory framework, the successful expansion of family arbitration to become a widely used alternative to litigation may not be realised.
---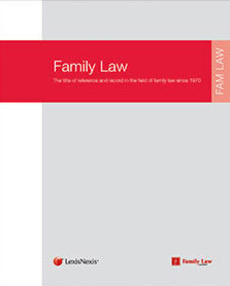 The full article will be published in the April issue of Family Law.
Find out more or request a free 1-week trial of Family Law journal. Please quote: 100482.
---