Rachel Roberts, Stowe Family Law
Rachel Roberts, a Managing Partner at Stowe Family Law looks at issues that might arise where one party within divorce proceedings has a diagnosis of Alzheimer's. The article considers how best to approach such cases with a view to reducing delays. Consideration is given to the issue of capacity and how and when to address this. Rachel also looks at the appointment of a litigation friend and/or the potential involvement of the Official Solicitor.
Such cases are often highly emotive and sensitive, regardless of whether you are acting for the person with the diagnosis or their spouse and the article not only considers good practice and the legal implications, but also offers practical guidance and common sense.
---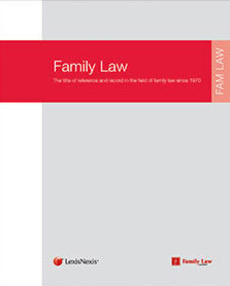 The full article will be published in the February issue of Family Law.
Find out more or request a free 1-week trial of Family Law journal. Please quote: 100482.
---