In this article, which features in the June 2018 issue of
Family Law 
([2018] Fam Law 742), the authors, who are members of a multidisciplinary mental health expert witness team, discuss a model they have developed of extended assessment carried out in the context of Care Proceedings, referred to as a 'Trial for Change'. This is designed to answer unresolved questions about the possibility of sufficient change in parenting capacity by assessing the outcome of a time-limited, goal directed psychological intervention.
Examples of its usefulness include a newly diagnosed and previously untreated mental health condition in a child or untested parental capacity to respond to a tailored parenting intervention. Advantages of the model include the assessing team establishing a sound basis for recommendations. There can be challenges around the need for close multi-agency working, the court's perceptions of the expert's role, and the need to extend time to conclude care proceedings.
---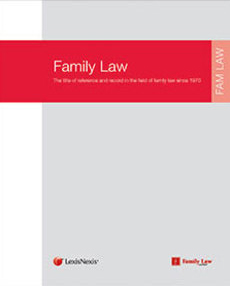 The full version of this article appears in the June 2018 issue of Family Law. 
Find out more
 or 
request a free 1-week trial
 of Family Law journal. Please quote: 100482.