Christine Plews, Partner at The Mediation Space LLP and Consultant at Blake Morgan LLP
This article explores how a psychodynamic approach can help mediation clients and keep them out of the family courts. By going through the mediation process on a step-by-step basis it explains how, at each stage, an understanding of the principles of psychotherapy can help both the participants to the mediation and the mediator.
Psychoanalysis is interested in the inner world and provides explanations for why we feel the way in which we do about situations and ourselves. Often the explanation is rooted in the past, when the emotion was first formed, and the present situation is the trigger for that memory. Understanding that feeling and accepting it as part of the human condition, rather than seeing it as being inappropriate, or too strong for the current situation, is extremely helpful to clients as they feel supported. It is also helpful to the mediator as they may themselves have to deal with difficult and strong emotions which can be stirred up by clients' situation and which may have some memory or trace in their own experience.
This article suggests that even the more challenging cases may be able to access mediation if a psychodynamic approach is taken, which is very much inline with the current emphasis and encouragement of mediation from the Government and President of the Family Division.
---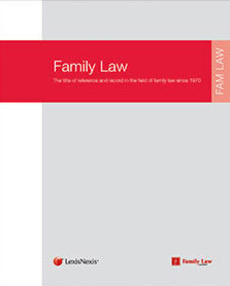 The full article will be published in the February issue of
Family Law
.
Find out more or request a free 1-week trial of Family Law journal. Please quote: 100482.
---