Kate Armstrong, Dere Street
Following the High Court decisions in Re L [2019] EWHC 867 (Fam) and Re H [2019] EWHC 2723 (Fam) last year, there has been a distinct shift of mood in private law proceedings away from the 'last resort' approach to change of residence, arguably bringing jurisprudence in line with the available psychological research. Leaving aside whether 'parental alienation syndrome' is an identifiable syndrome, or a useful label for a bundle of behaviours, the courts have chosen to refocus on the welfare needs of the child and how these can best be met, with a consequent renewed emphasis on allowing and promoting a relationship with both parents. This is of course firmly in line with the statutory presumption in s 1(2A) CA 1989 that such a dual relationship will be in the child's best interests.
This article proposes to outline the 2019 judgments of Re L and Re H, and then take a brief look at where one might turn for further expertise regarding how best to address the psychological impact on the child of an 'alienation'-type scenario. The longer-term impact of the global pandemic in these situations remains to be seen.
---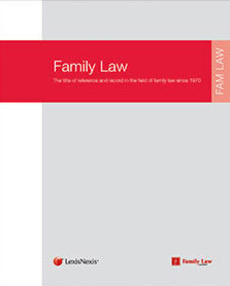 The full article will be published in the September issue of Family Law.
Find out more or request a free 1-week trial of Family Law journal. Please quote: 100482.
---