The Government has today launched two discussion papers - the first reviewing contact arrangements for children with their birth parents and the second looking at placing sibling groups for adoption.
The first paper on contact with birth parents reviews law and practice about contact arrangements and looks at the available evidence about the impact on children and their outcomes.  Amongst other things, it sets out the case for changes to the law to help ensure that contact arrangements serve the best interests of children by contributing to the plan for their permanent care.
The second on the placement of sibling groups for adoption argues that while it is often best for siblings to be adopted by the same adopter or adopters, there can be disadvantages as well as advantages to this approach.  It contends that decisions about whether to place siblings together should be made on the basis of the best interests of each individual child and taking full account of the advantages and disadvantages.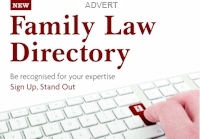 The papers are based on proposals from the Government's Advisor on Adoption, Martin Narey. Mr Narey said: "On contact ... I have not suggested to Ministers that contact between birth families and children in care should not continue to be the norm. But I have urged them to consider whether the current legislative presumption in favour of contact is appropriate and whether, instead, policy should make clear that contact must always be in the interests of the child.
"On siblings, I have concluded that while we should and must do more to recruit adopters willing to take on the challenge of adopting two or more children simultaneously, we need to ensure that local authority and court decisions are informed by the research evidence which tells us - much as it might surprise us - that keeping siblings together may not always be in the interests of individual children."
He concluded: "these are, I know, challenging and emotive issues and I expect many to take issue with my views (although I know that many practitioners and judges share my anxieties). Ministers will listen to all those views before determining the way forward.  I am pleased to start the debate."
Responses should be submitted using the templates found on the Department for Education's website by Friday, 31 August 2012.