Lord Dyson has been appointed as the Master of the Rolls and will take up his role at the start of the new judicial term on 1 October.
The appointment follows the announcement of Lord Neuberger's appointment as President of the Supreme Court.
A High Court judge from 1993 to 2001, including as presiding judge of the Technology and Construction Court, Lord Justice Dyson was promoted to the Court of Appeal in 2001. In 2003 he was made Deputy Head of Civil Justice.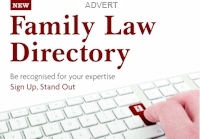 He was appointed a Justice of the Supreme Court in April 2010, when he was one of four judges who were shortlisted for the position.
Lord Dyson said: "I am delighted and honoured to hear that I have been appointed as the Master of the Rolls. I am looking forward greatly to working in the Court of Appeal again."
The appointment will create a vacancy on the Supreme Court bench.