Schools could receive more than £1,000 in extra funding for each child in care that they teach, under proposals being considered by Downing Street from the All-Party Parliamentary Group for Looked After Children and Care Leavers.
The plan is one of the key recommendations published this week by the MPs who say too many children in care are being failed by the education system.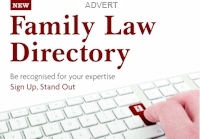 Department of Education statistics showed that in 2011 only 12.8 per cent of children in care for at least a year achieved five good GCSEs including English and maths, compared to 57.9 per cent for other schoolchildren.
The payment would be known as "pupil premium plus" and be similar in structure to the existing "pupil premium" education funding that schools receive for children on free school meals.
Edward Timpson MP, chairman of the APPG, has two adopted younger brothers and his parents have fostered almost 90 children. He said: "Education can be a lifeline for looked-after children. The pupil premium plus would be a well-targeted way to get extra resources directly to the children and really make a difference.
"It is a practical acknowledgement of the deeper-rooted problems children in care have in education and a demonstration of our commitment to help them fulfil their potential."
Children in care are more likely to move schools frequently and are about ten times more likely to have special education needs. They often suffer behavioural and emotional problems due to a history of abuse and neglect and are eight times more likely to be excluded from school, according to the Who Cares? trust.
Mr Timpson said the bonus would be worth about double the pupil premium, which increases this year to £600. The extra money would be spent by the "virtual head teachers" appointed by many local authorities to oversee children in care. The virtual head teacher is an experienced teacher who focuses on helping children in care with issues such as a dispute over school admission or possible exclusion.
The committee also recommended that children in care be allowed to start at their choice of school automatically instead of the current system of waiting for the local authority to direct the school to take them.